Mechanical Bull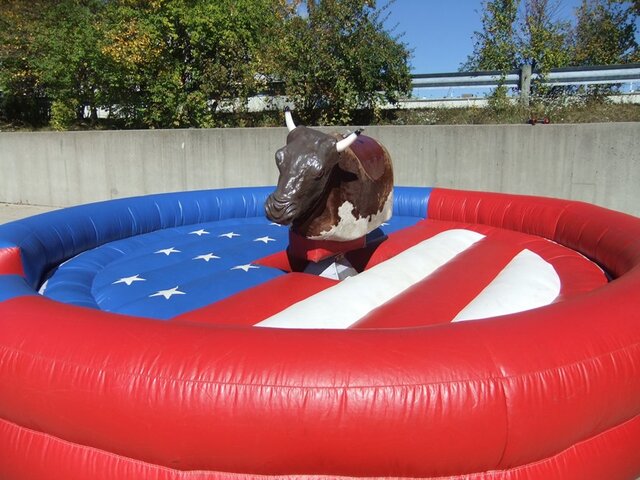 $800.00
*Holiday and Peek rates may apply
Description
Welcome to the Kidz Party Zone your ultimate destination for mechanical bull party rentals! Our mechanical bulls are the perfect addition to any party or event, providing hours of thrilling entertainment for riders of all ages. Our state-of-the-art equipment is built with safety in mind, making it an exciting and safe activity for everyone.
Whether you're looking to add some excitement to a corporate event, liven up a birthday party, or just want to experience the thrill of riding a mechanical bull, we've got you covered. Our team of experienced operators will work with you to set up and operate the mechanical bull, ensuring that your event runs smoothly from start to finish.
Our mechanical bulls are designed for both indoor and outdoor events and are equipped with soft, inflatable mats for maximum safety. Our bulls come in a range of sizes to accommodate different ages and skill levels, so there's something for everyone! Whether you're a seasoned rodeo rider or a first-timer, you're sure to have a great time.
At Kidz Party Zone Rentals, we're committed to providing our customers with the highest quality equipment and exceptional customer service. We take pride in delivering an unforgettable experience that will leave a lasting impression on you and your guests.
Don't settle for anything less than the best when it comes to mechanical bull party rentals! Contact us today to book your event and experience the thrill of the ride!