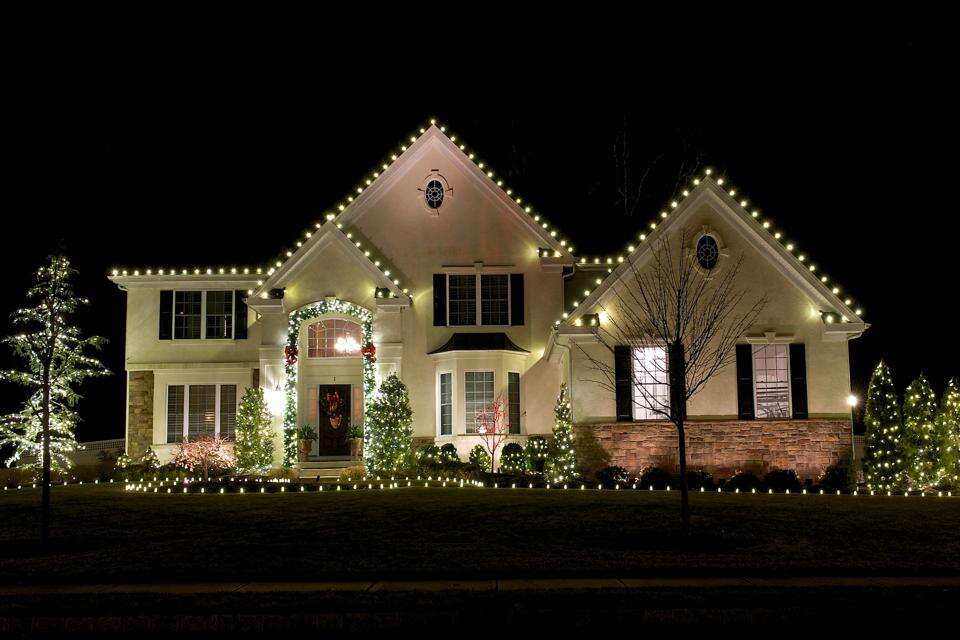 At Twinkle Tech Lighting, we believe that the magic of Christmas comes alive when the world is adorned with the warm, sparkling glow of festive lights. As the holiday season approaches, we are excited to offer you our exquisite range of Christmas lighting services.

Are you ready to transform your home or business into a winter wonderland of lights and holiday cheer? Look no further than Twinkle Tech Lighting, your premier Christmas light installation experts! With years of experience and a passion for spreading festive joy, we are your go-to source for all things dazzling and delightful during the holiday season.
Why Choose Twinkle Tech Lighting for Your Christmas Lighting Needs?
Expertise: With years of experience in the Christmas lighting industry, we have perfected the art of creating enchanting displays that leave a lasting impression.

Custom Designs: Our team of skilled designers can craft a unique and breathtaking lighting design tailored to your preferences and the architecture of your property.

Safety First: We prioritize safety, ensuring all installations are secure, weather-resistant, and energy-efficient. You can enjoy your lights worry-free throughout the holiday season.

LED Technology: We exclusively use energy-efficient LED lights, reducing your electricity bill while brightening your Christmas. LED lights are long-lasting and environmentally friendly.

Convenience: We handle everything from design and installation to maintenance and removal. You can sit back, relax, and enjoy the festive season without the hassle.

Commercial and Residential Services: Whether you have a cozy home or a sprawling business space, our services are tailored to suit your needs, creating memorable holiday experiences for all.
The Twinkle Tech Difference
At Twinkle Tech Lighting, we understand that Christmas is a time for joy, family, and tradition. Our goal is to enhance your holiday experience by providing stunning Christmas lighting solutions that create unforgettable memories for you, your loved ones, and your customers.

Get Started Today
The holiday season is just around the corner, and there's no better time to start planning your festive lighting display. Contact Twinkle Tech Lighting today to schedule a consultation and let our experts guide you through the process. We can't wait to bring the magic of Christmas lights to your home or business!

Explore our gallery to see examples of our past projects and get inspired. Contact us today for a free consultation, and let's make this Christmas season brighter and more beautiful than ever before!
Don't miss out on making this holiday season the most memorable one yet. Twinkle Tech Lighting is here to make your holiday dreams come true. Get in touch with us now to brighten up your world!
Give us a call at 256-295-6532 or send us an email at tony@twinkletechlighting.com to get started. Let's light up your Christmas together!
or
Fill Out the Form Below to have a quote emailed to you within 24 hrs.